We may earn money or products from the companies mentioned in this post, but this does NOT cost you anything extra! Check out my full disclaimer for more info.
---
If you love coffee as much as I do, you will want to read this review about the Black Rifle Coffee Company.
I've been hunting for a good cup of joe for a while now. I've tried everything from store-bought to local coffee shops and even purchasing directly from businesses online.
It wasn't until 2019 that I tried my first cup of coffee I will be talking about.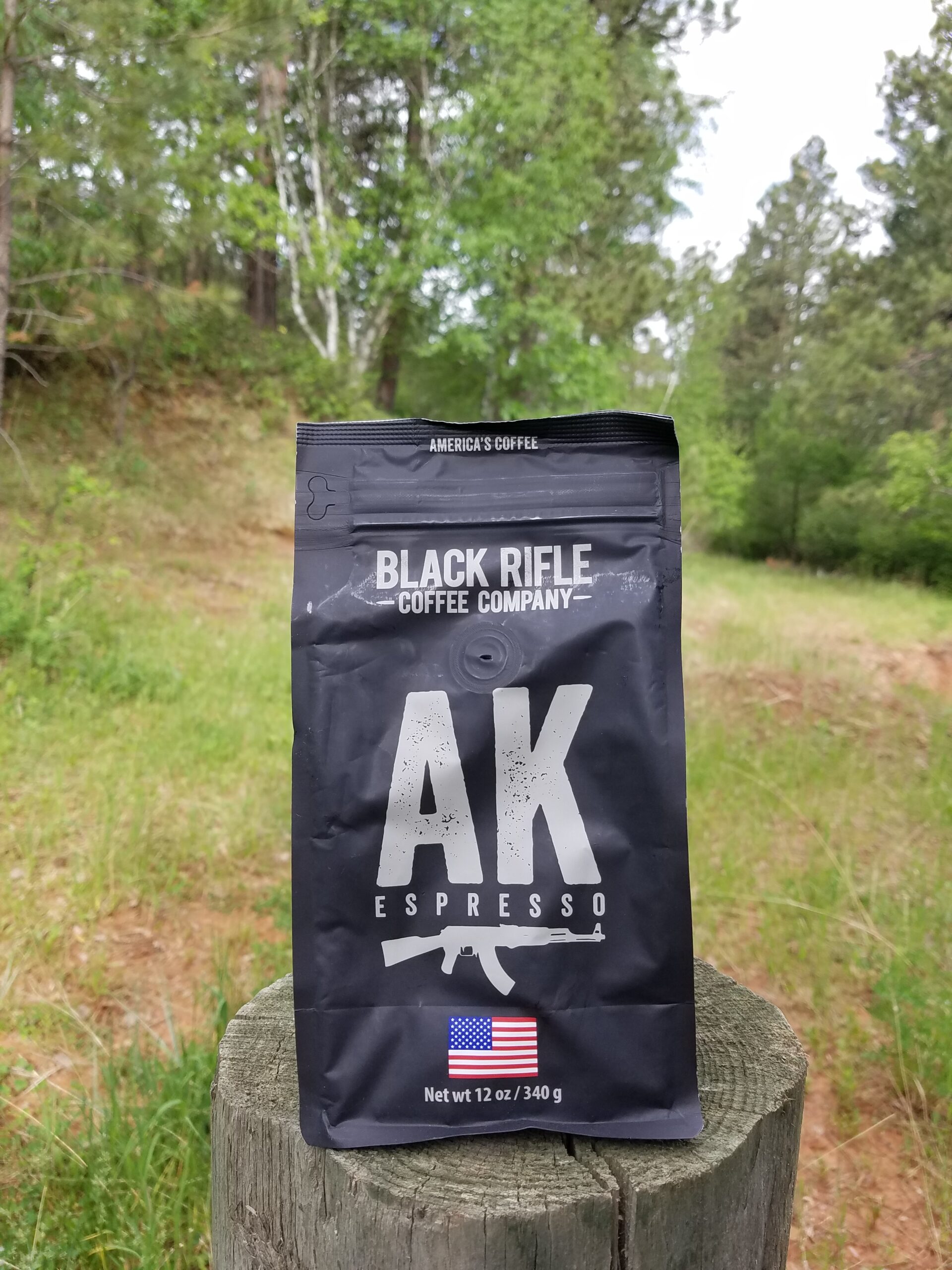 ---
Best Coffee At A Glance
Name: Black Rifle Coffee Company
Website: www.blackriflecoffee.com
You can click the link above to get 20% off!
Price: Price varies depending on what you want. The average subscription cost range is $12.99-16.99.
Scroll down for more information.
Owners: Evan Hafer
Overall Rank: 10 out of 10
Ready to know more, let's go!
---
Black Rifle Overview
If you haven't already guessed, I really love coffee.
I've tried other things, like Mud, but nothing is like having a good cup of coffee. The smell of this coffee is amazing. Not to mention the smooth taste, every time, is something that I look forward to every morning (and sometimes in the afternoon, not going to lie).
So, here it is, the thing I should not mention but am going to. Black Rifle Coffee Company has a subscription service.
Yep, I said it, and it's amazing!
I have already been part of this for a few months and still wonder why it took me so long to do it. I can now get coffee delivered to my door every month (or whenever I want) and choose anything I want to try.
This has been a game-changer for me, and if you love coffee too, you should try it.
Did I mention the Black Rifle Coffee Company is owned by veterans?
If you are going to buy coffee anyway, you may as well help support this amazing company that knows a thing or two about keeping everyone safe and making a good cup of coffee.

---
Things To Know About Black Rifle Coffee
Okay, if you are a coffee drinker, are there really any negatives (or cons) with it?
I know there are some issues with caffeine and all that. But this post isn't about how your body interacts with caffeine. Instead, we are here to find the best dang coffee you can find.
With that said, let's talk about some things about finding your perfect cup.
What We Like
Great Taste and Fresh
This is the main reason I'm writing this post. To date, I think this is the best cup of coffee I have ever made.
No More Forgetting
The best part is that you can get a subscription!
This means you no longer have to remember to pick up a bag at the store, decide what you want, or deal with what your local store has in stock. If you want to try something new, they have a wide selection. Do you want to skip a month or two? That is super easy to do as well!
Supporting a Good Cause
Not only is this the best coffee you can get, but Black Rifle is an amazing company that is doing good stuff.
I like that Black Rifle's founder and CEO, Evan Hafer, will hire 10,000 veterans. So this is an amazing goal, but you get something great, too—a great cup of coffee.
More Things to Consider
Cost
I almost always list prices. This is because there are always people that complain about buying things. A quality bean supporting an amazing cause is very important if you purchase coffee beans.
For example, I've been spending around $10 on a bag of coffee beans.
It's decent coffee that I was happy with. But then, when I was walking in a local gun store, I saw the Black Rifle Thin Blue Line coffee beans. The price was around $15.
And yes, that's 50% more than I normally spend! I had a gift card and decided I would get it anyway. That was my mistake, and now I get a bag delivered every month.
So is that a bad thing? I would say no. I get the beans now straight from Black Rifle, I don't need to drive to the store, and I'm so excited every morning. Not only that, but I can mix it up if I want to try something new.
I'm currently drinking a cup of the AK espresso that I make with my AeroPress. It's so good and something that brings light to my day. Not only that, but it cost me $14.99 to get it. No shipping cost, and my new bag of AK espresso arrived the day I finished my last cup.
Talk about convenience!
---

The Cost Of Great Coffee
Now that I'm considering the price of buying Black Rifle coffee, we may as well go into more detail on it.
Most importantly, once your order and join the Black Rifle Coffee Club, you can have the shipments arrive at your door when you choose.
This also means the subscription cost depends on how many bags and how frequently you want them delivered.
First of all, there are many different options to choose from. If you are a coffee drinker, you probably know what you already like. But a few options we have, include:
Light roast
Medium roast (my personal favorite)
Dark roast
And even a few other options, if you so choose

Ready-to-drink cans
I received their on-the-go packets in my previous order (and really like them).
Even individual contained packets ready for making your own cold brew
I mentioned above that the cost varies depending on what you are ordering. But you can expect to spend around $12.99-$ 16.99 for a bag of ground or whole-bean coffee.
---
Who Needs Black Rifle Coffee?
Well, that's a silly question. Anyone that loves a great cup of coffee!
Quick story about my first cup. It was back in 2019. I was at the most amazing convention I have ever attended—the Shot Show in Las Vegas.
On day three, I felt tired and was about to walk out to find a caffeine fix on this particular afternoon. That is when I walked by a booth that caught my attention.
Not only that, but I could smell they had coffee!
So I walked up and, without any questions, was handed a cup of freshly brewed nectar of the Gods. It was heavenly.
I remember that moment fondly because it got me through the next few hours of the day.
Fast forward to the current time, well, a few months ago now, I was walking around a Cabela's store when I saw the light shining down on a display case.
It was the coffee I remembered having two years prior. I was very excited because I couldn't locate any stores carrying it, until today!
The only downfall is that Cabela's only had a few options, but I picked their Just Black blend and headed straight to the checkout. I even completely forgot I was there to get ammo.
---
Ordering Online
I finished the bag of Just Black coffee in about a month. Not going to lie. Going back to store beans was just not the same.
My first step, search online, and guess what? They have a website.
I know that is a shocker, but still. It's funny how sometimes you don't think about the easy things.
Once surfing around, I was almost overwhelmed. You can order any of their coffees and get ready. There are many to choose from. Finding a box to click didn't take me long, which made my process much easier.
Need Help Deciding?
There is a coffee quiz where you answer a few questions, and they suggested a few bags!
I immediately ordered the Thin Blue Line bag (after all, I've been a cop for many years).
Side note, after making my first cup of the Thin Blue Line, I think that is the same brew they had at Shot Show so many years ago.

---
My Final Opinion of Black Rifle Coffee
I fully support the Black Rifle Coffee Company if I haven't clarified yet!
Not only do they have a fantastic product, but they do so many good things for the community.
The time is now. Click here to get your order started, and you can thank me later.
I have stopped my quest to find the best cup of coffee because I found what I was looking for. And once you try them, I think you will come to the same conclusion.
Have you had Black Rifle coffee? It would be awesome to hear what you think. Let me know in the comments below. I look forward to hearing your thoughts.
Start your day with a great cup of coffee. You will be glad you did.
---